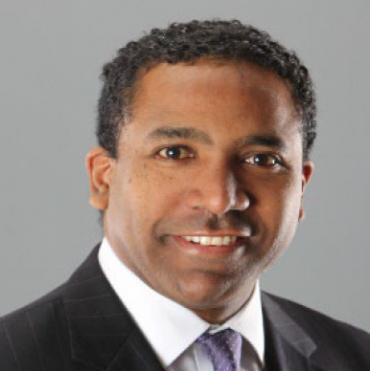 Since 2016, Gerald has served as principal of GCY Associates LLC. GCY Associates LLC is a small, independent, global institutional advisory and consulting firm with clients that have ranged from an Ivy League university, to a small private HBCU university, to a multi-billion euro multilateral, European research organization, to multiple international periodicals. Gerald also serves on various boards, including working as an independent director to a hedge fund – Resolute Global Partners (formerly ILS Capital) and as an advisory board member to an insurance group, including serving as the group's Chair, Investment Committee. Most recently, Gerald became a Board Trustee to the National Public Pension Funds Association (NPPFA). Finally, Gerald has served in the past as Special Advisor to the Ambassador of Jamaica.
From 2002 – 2016, Gerald served as VP & Chief Investment Officer for the UNCF. where he actively managed three (3) portfolios through a myriad of outside consultants, managers, custodians, etc. At their peak, those 3 portfolios totaled approximately $1 billion. One was a dedicated, fixed-income portfolio for a special scholarship program created in conjunction with the Bill & Melinda Gates Foundation that was designed to use a dedicated defeasance strategy to immunize program liabilities via matching cash flows and durations, akin to pension plans; the second was a traditional, fully-diversified, long-term, endowment portfolio; and the third was a short-term portfolio that staggered maturities across various short-term instruments. Prior to UNCF, Gerald worked with UBS as a retail broker (2000). Prior to that, Gerald worked with PaineWebber (1995), in both institutional fixed income sales covering government issues, corporates, Eurobonds, etc. and eventually retail brokering. Lastly, Gerald worked in both the retail and commercial banking divisions of Riggs National Bank of Washington (1990) in multiple capacities.
Gerald holds postgraduate degrees in Economics from the London School of Economics & Political Science and York University and in Law from the University of Miami and the Washington College of Law. His undergraduate degree is in Economics from the American University with honors. Gerald has served on multiple advisory boards, committees, etc. Gerald was nominated for multiple industry awards and, most recently, won the award from Institutional Investor "Investor Intelligence Awards, Endowments & Foundations, Thought Leadership" (2016) in the endowment and foundation space. Gerald was nominated twice on the "ai-CIO, Power 100 CIOs" (2012 & 2013) global list of chief investment officers and has spoken on many global institutional investor panels all over the world.
Gerald, aged 54 years, is a dual Jamaican-American citizen, married, and currently lives in Washington, DC.
Gerald is partly bilingual (English & French) and is also an avid, recreational chef de cuisine. Gerald is a sportsman, voracious reader and a global traveler.