In celebration of Black History Month, join us as our Founder & CEO, Gary A. Officer, sits down with Congressional Black Caucus Chair Congressman Steven Horsford (D-NV-04) to discuss our country's progress toward a truly equitable and inclusive workforce and how government can work with the corporate and philanthropic communities to advance diversity, equity, and inclusion. Register today!
Click Play to Start the Video
Speakers
Congressman Steven Horsford (D-NV-04) – Chair, Congressional Black Caucus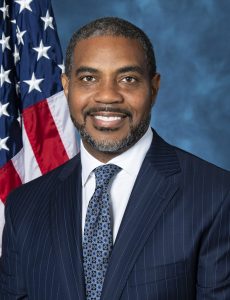 Representative Horsford is a proven champion for Nevada's working families. In the 117th Congress, he is committed to crushing the coronavirus, getting Nevada's economy back on track, and restoring public faith in American institutions.
Rep. Horsford understands the challenges many families in Nevada's Fourth face each and everyday.  He fights for responsible gun control and background checks. He lost his father when he was 19 and empathizes with those who have experienced the pain of losing a loved one to gun violence. His work has focused on ending the school to prison pipeline and provide the safety net children and families need to succeed. He has worked to strengthen children, families and communities because these are priorities for so many Nevadans.
For more than a decade, Rep. Horsford led the Culinary Training Academy, the largest job training program in Nevada, helping thousands of workers find quality careers in the hospitality industry. An unique partnership between labor and business, the Culinary Training Academy under Rep. Horsford's leadership placed over 80 percent of graduates into good paying jobs and completed a multi-million capital construction campaign.
Rep. Horsford made history as Nevada's first African-American State Senate Majority Leader and he delivered. He passed the "Clean Energy Jobs Initiative" and positioned Nevada as a leader in renewable energy. When Nevada's economy was devastated during the recession, Rep. Horsford worked across party lines to solve the worst budget crisis in state history.
While previously representing Nevadans in our nation's capital, Rep. Horsford worked to ensure veterans, seniors citizens, and all Nevadans received the benefits they deserved, authored and passed the Nevada Lands Bill to create jobs across the state, and fought to protect a woman's right to make her own healthcare decisions.
Most recently a small business owner, in partnership with Intel, Horsford worked to bring the first of its kind workforce development program for youth and young adults to North Las Vegas. He helped to launch a food recovery program with Three Square and major employers like MGM Resorts to address food insecurity among needy children, families and seniors.  He brings a principled focus on job creation, community development and skills development to Congress. Born and raised in Las Vegas to an immigrant mother, Rep. Horsford has worked hard to raise and nurture his three children.
---
Gary A. Officer – Founder and CEO, CWI Labs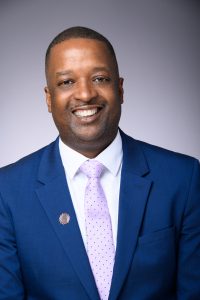 Gary A. Officer is a seasoned social entrepreneur and Chief Executive. He is known for innovative, value-driven public-private partnerships that remove barriers to community development. In addition to founding CWI Labs, Gary is the President & CEO of the Center for Workforce Inclusion, the largest and most experienced nonprofit dedicated exclusively to workplace inclusion and economic opportunity for low-income, older job seekers.
Gary previously served in senior executive positions at the Newseum and the Woodrow Wilson Center for International Scholars in Washington, D.C. From 2006-2013; he served as the President and Chief Executive Officer at Rebuilding Together, Inc., the nation's most extensive volunteer-based homeownership preservation nonprofit, and fourth-largest remodeler. Under his leadership, Rebuilding Together grew operating income seven-fold and created award-winning partnerships with blue-chip corporate brands to support of the organization's mission.
Gary has served as President of the National Credit Union Foundation (NCUF), the national foundation supporting credit union development in the United States. As an affiliate of the Credit Union National Association, NCUF promotes and manages credit union development and consumer savings programs on behalf of CUNA and the US credit union movement. The Foundation also manages the National Development Education Volunteer Program. During his three-year tenure, NCUF successfully grew a community investment fund providing grants, loans, and secondary capital, to credit unions and related organizations throughout the United States.
Gary earned a Bachelor of Arts (Hon) Political Science from the Manchester Metropolitan University and a Master of Science MSc (Econ) in International Relations from the London School of Economics. In 2012, he completed the Advanced Management and Leadership Program (OAMLP) at the Said Business School at Oxford University.