Malcom Glenn
2020 Senior Fellow and and Director of Public Affairs at Better.com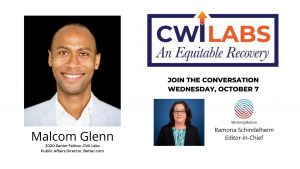 Our special guest moderator, Ramona Schindelheim, editor-in-chief of WorkingNation, speaks with Malcom Glenn about the cumulative impact of systemic inequity on Black workers. They discuss the challenges facing Black job seekers and how employers and policy makers can address those challenges in the short-term.
Julia Pollak
Labor Economist with ZipRecruiter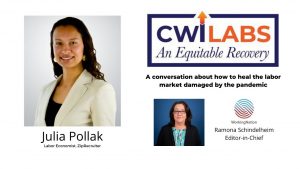 In the second episode of our Equitable Recovery series, Julia discusses the impact of COVID-19 on small businesses in the United States. Julia and Ramona Schindelheim, our special guest moderator and editor-in-chief at WorkingNation, examine the specific issues affecting minority owned small businesses, the impact on job creation, and solutions that will lead to an equitable recovery.
Ruth Finkelstein
Executive Director of the Brookdale Center for Healthy Aging at Hunter College and professor at the School of Urban Public Health.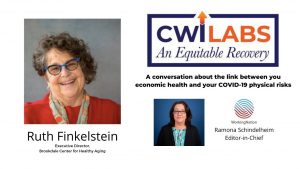 Our nation's labor force is increasingly dependent on older workers who will soon represent the largest single segment—25%—of our labor force.  After the last recession, older job seekers only had a 40% chance of finding a job within 18 months. In the third episode of our series, Ruth discusses how  COVID-19 fears and misinformation complicate efforts to include older workers in our recovery and what employers and policy makers can do to overcome these challenges.
Spencer Overton
President, Joint Center for Economic & Political Studies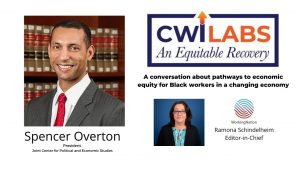 In the fourth episode in our series, Spencer Overton joins WorkingNation's editor-in-chief Ramona Schindelheim to discuss the issues facing Black Americans in the workforce. "There were problems even before the pandemic. In 2017, we found that 27% of African American workers were concentrated in just 30 jobs at high risk to automation," explains Overton. This overlap creates unique challenges for Black job seekers as they try to find their way back into the workforce.
Our Partner, Working Nation
We are proud to partner with WorkingNation to bring you this thought-provoking series. WorkingNation was founded to tell stories about solutions to the jobs skills gap that is threatening to disrupt our economy. They raise this critical issues to the level of a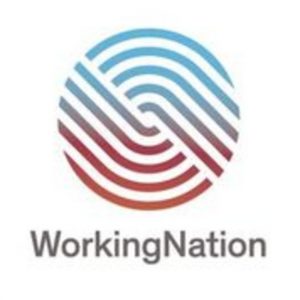 national discussion to reach people and entities who can effect change, to connect the dots for companies and communities looking for solutions to their own workforce issues, and to identify for workers and job seekers where the jobs of the future will be.
Ramona Schindelheim, our special guest moderator, is the editor-in-chief of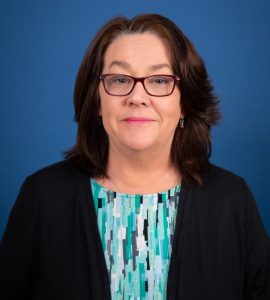 WorkingNation. Ramona is an award-winning veteran journalist and currently oversees the editorial content at WorkingNation. She has worked for CNBC, ABC News, and the Wall Street Journal and been awarded two Emmys, two Peabodys, and two golden mics for investigative journalism. She is an Encore Public Voices Fellow and a passionate advocate for workforce equity.